We think Midtown Club Suites are the best apartments near UFV
Learn more about your new home in Abbotsford's newest neighborhood called, the Midtown District, just down the way from the ever-expanding University of the Fraser Valley.
For Work
Midtown Club Suites is less then a 10 min walk to the University of the Fraser Valley (UFV) using the brand-new pedestrian overpass or 4 mins by car.  The Abbotsford campus offers exceptional location convenience for working at UFV in addition to a quiet neighbourhood feel.
Distance to UFV
Less then a 10 min walk via the pedestrian overpass, complete with direct bike lanes from Midtown's door.
UFV is a 4 min drive from Midtown Club Suites.
11 min bus route on transit number 3 which stops at McCallum Junction every 15 mins.
How to Apply
As UFV grows they consistently have a number of job postings open – go to their Careers Page to  view and apply.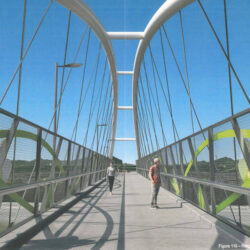 To Learn
Since its humble beginnings in 1974 as a small college campus, the University of the Fraser Valley has grown in leaps and bounds.  Fast forward to 2008, the College was granted full University status. Now, thousands attend, teach, or work at this fully accredited university, which is well located in the beautiful Fraser Valley, adjacent to the Midtown district of Abbotsford, BC.
Campuses
University of the Fraser Valley has two main campuses in Abbotsford and Chilliwack and three more satellite campuses in Agassiz, Mission, and Hope. UFV's main campus is a 10 min walk from Midtown Club Suites, located at the base of the brand-new pedestrian overpass on Salton Road linking the UDistrict with this up and coming neighborhood.
Programs
22 apprenticeship/trade concentrations
15 undergraduate programs with minor concentrations across 35 other subjects
81 overall diploma and certificate awards
4 graduate programs
26 adult programs for continuing education
6 cooperative-education programs
More than 40 foreign-exchange choices
Number of Students
UFV Abbotsford campus is home to nearly 15,000 students each year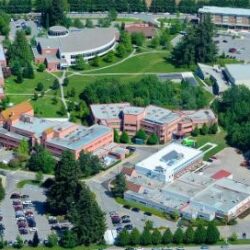 To Play
There are a variety of recreational programs and amenities located at UFV including weekly programs and full-service amenities.
Sport Programs
UFV is represented in U Sports by the UFV Cascades. The Envision Athletic Centre houses two gymnasiums, a fitness centre, and change rooms.
Abbotsford Entertainment & Sports Centre
Abbotsford Centre is a 7,000 seat multi-purpose arena. It is the home of the Fraser Valley Bandits in spring and hosts several events the rest of the years including concerts and shows.
Ready to move in? View the apartments currently for rent near UFV.